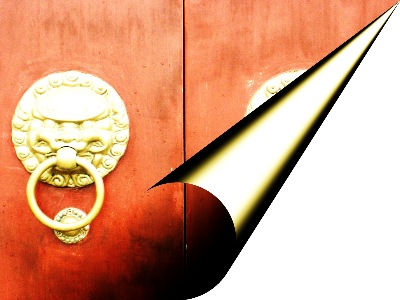 Is Your door OPEN for EXCHANGE ?

In 1894, a small switchboard was set up to serve subscribers to the first public telephone system of Chinatown, San Francisco.

The exchange was closed in 1949, when technology changed from switchboard-operator system to rotary-dial telephones and The Bank of Canton bought and restored the building that housed it, in 1960.

Since people were often asked for by name rather than by number, telephone operators memorized and knew each subscriber by name, which made telephone numbers unnecessary.

The Chinatown community felt it was rude to refer to people by numbers;

this also meant learning much more about them, so that they could distinguish, between subscribers of common name.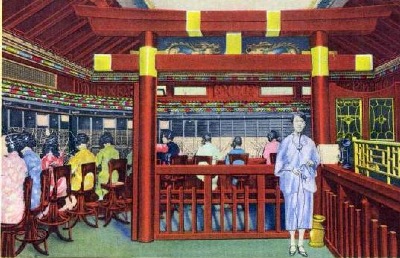 This image is available as a beautiful postcard from Scripophily.com or as a poster from Allposters.com.

It was designed and published by Stanley A. Pitz Company, San Francisco in their " Pictorial Wonderland Series, " of the 1940's.

Please visit the San Francisco Chinatown, through LINKAGE: CHINATOWN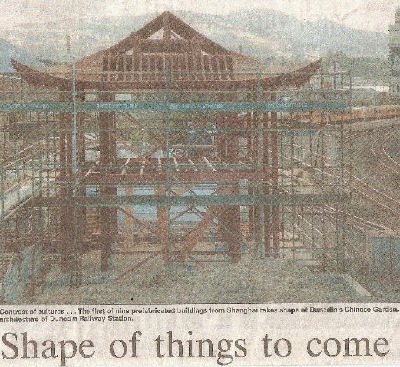 It can only be as good as YOU make it..

Chinese Garden Scene, will simply be the facilitators & purveyors.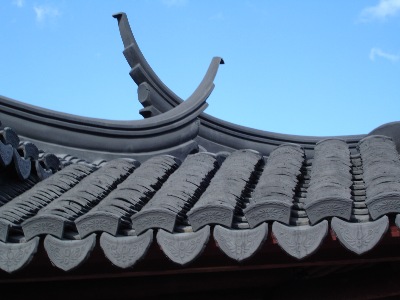 We encourage YOU to SEARCH..........

To SEEK out and if unfounded..

To PROBE deeper and if still unfounded..

To EXPLORE further;

until YOU find the TRUTH.