Chinesegardenscene

CLASSICAL CHINA & CHINESE GARDEN - GLOBAL REPRESENTATIONS

ENTER - Forum - Chinesegardenscene.cn \/\/\/\/\/ CLICK-PHOTO to Blog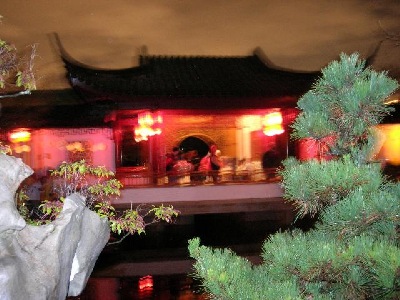 ENTER - Forum - Chinesegardenscene.cn /\/\/\/\/\ CLICK-PHOTO to Blog

Yes - if JUST to be.....

complimentary
complaining
concerning
constructive
contradictory
correcting
creative - or simply a matter of Chinese Art Culture
Have YOUR SAY

We will.......


" A wise man will hear and will increase learning;

and a man of understanding shall attain unto wise counsels. "

This is PROVERB 1:5, which was written by the inspiration from the:


adj. 全知的, 無所不知的 n. 無所不知者, 上帝

" Capacity to know everything infinitely;

such as the ability typically attributed to Shang Di."

" It does not belong to man, who is walking; even to direct his step. "

Written aforetime - for Our benefit - 580 years Before Common Era.


What's all this " " Blog "and " Blogger," talk about, anyway....

Please visit Wikipedia, through LINKAGE: Blog

Please visit ASIAN.ORG, through LINKAGE:

Blogosphere then,

Please visit China's first " Blogger," Mao Isaac, through LINKAGE:


Please visit Blogger.com, through LINKAGE: It's free