We at Chinesegardenscene - Care about You

That may seem a little strange, in today's climate; yet its True.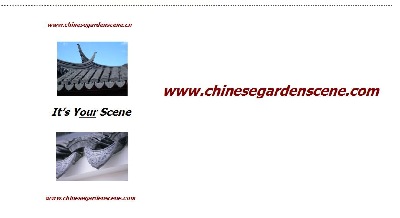 Have you prolonged your visitors - China and / or Chinese Garden & penjing experience......?

Why not " BookMark," YOUR Garden's Website ?

We at Chinesegardenscene, are not graphic artists, nor profess to be very clever @ artistic design;


however there are organisations who certainly can enhance and prolong, the wonderful experience of your visitors - with a little BookMark, even.

Why not organise one for each visitor entering through YOUR GARDEN WALLS.