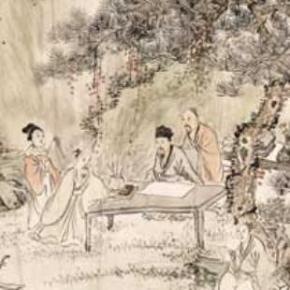 " Elegant Gathering," a painting by artist Zhou Yan - 1902, which was on loan from Dr. James Hayes, at the Art Gallery of NSW, Australia - for an education event held on Monday, 3 October 2005 - called ' Poetic Mandarin Calligraphy Culture Day.'

In 1957 Silk Pagoda, Published the book " The Scholars."

In 1973 Foreign Language Press, Published their edition of the book:

" The Scholars."

In 1993 Columbia University Press, Published their edition of the book:

" The Scholars."

In 1999 Foreign Language Press, Published their revised edition of the book:

" The Scholars."

In 2008 Silk Pagoda, Published a revised edition of the book and

In 2008 Thomas Breuer, Published a ' Kindle ' digital version of the book.

And this is just naming a few of the ' Publishers.'

The Authors were respectively - Wu Ching-Tzu

Wu Jingzi

Gladys Yang

The Foreword writer was C T Hsia

The Translators were - Yang Xianyi & Gladys Yang

Without changing the content greatly; over this period then, " The Scholars," has had a number of covers: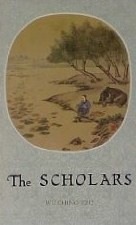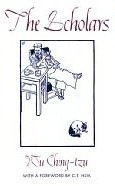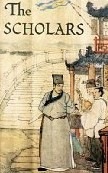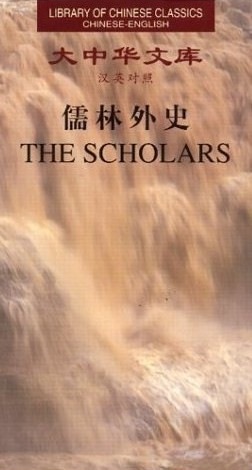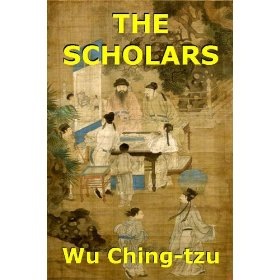 All of these are available for purchase, through the likes of Amazon.com and cgcmall.com.

They are important to read, for the background of the ' Scholarly System,' that operated back then and the result of it, as well;

however:

We are not now talking about the " Public Life," of these Scholarly few.

We are talking here of the " After Public Life," when these Scholars had made their minds over - to ' Re-Treat,' from this part of their life.

Some headed to the mountains in a reclusive search and others, built their own " Private Gardens," to bring the reclusion, to them.

We are not talking here of " a reclusive corner " in the Chinese Garden.

We are however, talking of the creative deeds, that come out of such; that are nurtured there, for the entertainment and pleasure of others.

Be that, Chinese landscape art, calligraphy, poetic or musical expression; worthy of being featured and / or staged in a Chinese garden scene.

So, we here at Chinesegardenscene are now searching for the AUTHORS if you like, of a new book [ yet Not Published, to the best of our searchable knowledge - lest, we cannot find it ? ]


If YOU or others believe YOU have, the necessary attributes [ be they by artistic endeavour, background, creative expression or qualification ];

WE INVITE YOU to advise these to Chinesegardenscene.

This will enable us to discuss with YOU, how best to globally and / or even regionally display, feature or perform;

remembering, that there are a number of pertinent aspects such expressions can encompass -

from the beauty and purpose of rocks, water, plants & architecture, on through to -

the contrasts, between the seasons and moods evoked, inside & outside the Chinese garden's walls.