花雕酒 or in English translation " flower carving alcohol ".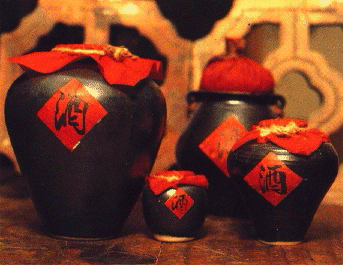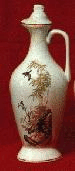 Hua Diao jiu - a variety of yellow wine originates from Shaoxing, Zhejiang.

It is made of glutinous rice and wheat. Alcohol content by volume: 16%.



Should not Chinese Gardens be licensed to serve their visitors, this traditional non-spiritous beverage as part of a rich custom of old ?

Without a doubt, wine occupies an important place in the culture and life of the Chinese people.

Wine was intimately connected with most Chinese men of letters.

It was also an inseparable part of the life of ordinary Chinese people.

In modern times it is a pity that the games that go with drinking are not the elegant ones of the past that involved poetry or music.

Perhaps through regulated function in Chinese gardens, these moderate practices of old can be re-instituted again;

bringing such traditions, rightfully, back to the...