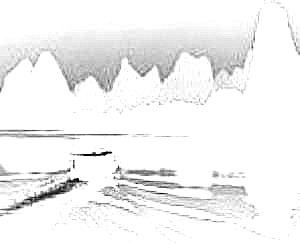 It is human ' nature,' to long for mountains and waters.......

It is not, however, in everyone's genes - to long to belong in a Chinese Garden.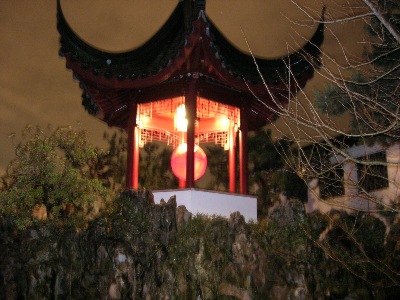 As a visitor yes; not so though, as a resident or to belong as part of the

furniture [ so to speak ].

That takes a whole new kind of light......

Does Your compass, set the scene of a Chinese garden, as a kind of mediator ?
Do You feel daily inspired to expand, to proclaim and to uphold the sino-logic, behind one ?
We at Chinesegardenscene, hope, that the following thoughts;

from ancient of times, will be an encouragement, to You;

if you do.......


In 1956, Professor Chen Congzhou, wrote a study on Chinese gardens -

Suzhou yuanlin.

It included two essential notions....

xing - to be aroused by past events; a realisation,of.
bi - to draw comparisons to, or imply a resemblance to.

Chinese culture, dictates, that to attain to the peak of Spiritual cultivation;

man must truthfully love nature, above the things of the world [ classed as merely dust i.e. from dust they came and back to dust, they will go ].

To do this entails, reaching an understanding of the deeper things of life, that can connect us, back with nature.

Chinese gardens, certainly purpose this outcome.


The great Chinese philosopher Lao Tzu, [ earliest reliable reference to him, was in 100 B.C.E ] said in oriental understanding...

Inner peace does not result from:

That is because, in Occidental understanding, too:

those with hope & faith, do not fear death.
those who are modest, do not require fame.
those who are humble, do not crave for power.
those without covetous desires, do not need wealth.

Poet and one time owner of the Nanjing, Garden of Accommodation - Suiyuan [ which was destroyed in 1853 ];

Yuan Mei [ 1716-1798 ]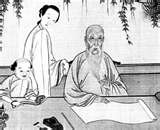 In his 1749 Record of same - suiyuan ji

tells that he did not refute the concept of ' obsession,' for Chinese gardens;

rather, likened devoted ownership, to scholarship and sighted similarities of 'tree raising,' with the rearing of human offspring.

On the matter of Poetry - he elucidates the emotional appeal [ as with Chinese gardens ];

scroll concealment & disclosure - visually pleasing & surprising.
offering textures to be touched.
perfumed blossom, breathed in.
elemental movement, delighting the hearing.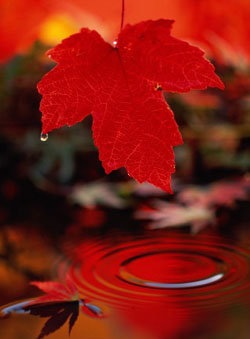 In Wang Bi's commentary of Yuan Mei's - 5th Garden Record [ 1758 ]; he notes that giving ' objects,' adoration, damages them - yet if those objects, are ' hills and gardens.'

Magnificence is no greater than these.

Further, it can be interpreted ' Chinese Gardens,' are sites of Purity.

Yuan Mei, in the same account, also recounts the virtues of:

' Keeping,' one's origin in mind; and

' Maintaining,' the association of one's roots.


letting go of ' worldly,' objectives.

a state of calm, quiet and peaceful, tranquility.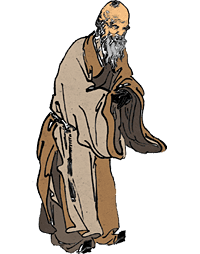 Lao Tzu, said that his Taoist words in the Tao Te Ching, were:

simple and userfriendly;

yet why did people not understand or use them ?


Mencius, spoke of affluent excess pleasures, taken with many.

Confucius, spoke of simple necessary pleasures, taken with only a few.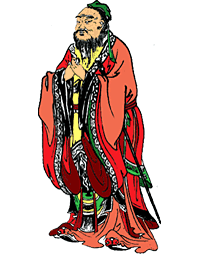 Sima Guang [ 1019-1086 ] was born in the Northern Song Dynasty.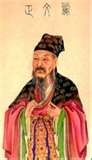 His " Garden of Solitary Joy [ Delight ]," which we understand to have been constructed in 1071; emphasized scholarly modesty & restraint.

Literatus Sima Guang, excused himself with his critics, for taking delight in everything that the world rejected, as lowly [ yet he was not selfish with it either ].

In his literary masterpiece, known as " History As a Mirror," he expressed views that if anything;

transcended more traditional Chinese concepts of his time.

From Volume 23 - He stated:

" Promises between different nationalities, must be kept."

From Volume 69 - He questioned:

" How can we consider one state [ states of the dynasty ] as legitimate and other states as illegitimate ? "

From Volume 138 - He talked of:

" Appointing talented people, revitalising abandoned things, caring for agriculture, commending morality and justice and reviving useful old customs."

From Volume 175 - He spoke of:

" Praising national integrity."

From Volume 196 - He commended:

" The outstanding upright characters of the minor nationalities."

And from Volume 285 - He condemned:

" Those persons who betrayed their country, to seek power and wealth."

These, are all commendable things;

however, as with all men -

we are imperfect and he also perhaps made the later mistake, of practicing a policy of compromise and recession, which harmed the true unification of his people.


Yuan shi [ garden history ]

Literatus Chen Jiru [ 1558-1639 ] wrote of four difficulties with Chinese gardens -

establishing them:

to create fine mountains & waters.
to readily, have fine old trees.
to assign gardens and their elements, names.
and three easy things [ sadly ] with Chinese gardens -

keeping them:

they can be seized by power.
time can render them, unkempt.
uncultivated; they become vulgar.
Please visit Yuan Ming Yuan, through LINKAGE:

The Garden of Perfection & Brightness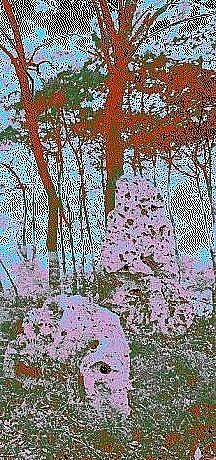 Taoyuan in Taiwan. A county and city, named in the early to mid 1700's, as: " Garden of Peach Trees."

Everything can change; yet only if we let it.