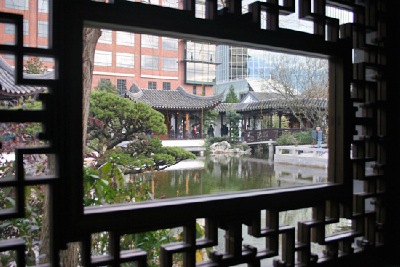 Perhaps, you would rather see trees in the background. Well, it's not always possible and besides; if you think of the scholar's purpose - even in the confines of tall city buildings - one can find

a serenity, by framing views, that focus our attention on the moment. What goes on beyond in the world outside is immaterial to the nature of the peace created, within. One has to be able to concentrate on the framed views in front of the eyes and conceptualise, the created purpose and peace.

In Ji Cheng's book " The Craft of Gardens," said to be the Master Craftsman & Authoritative Manual on Chinese garden construction;

he says through the translator Ms Alison M Hardie, that " making use of natural scenery is the most vital part of garden design."

Please visit CRIEnglish.com, through LINKAGE:

Ancient Tree Backdrops for Architecture

Much like, most of human endeavour; most of us, at one time or another, because of advantage or necessity - lend and / or borrow ?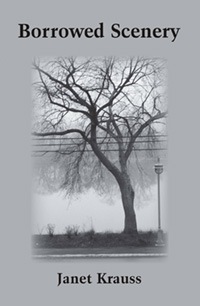 In her book of poetry, named " Borrowed Scenery," author and poet Ms Janet Krauss is commented on, as depicting vivid scenes of nature.

Please visit Ms Krauss and read about her poetry, through Yuganta Press LINKAGE of: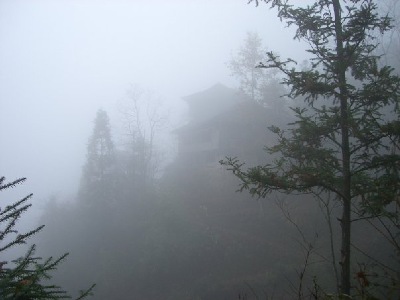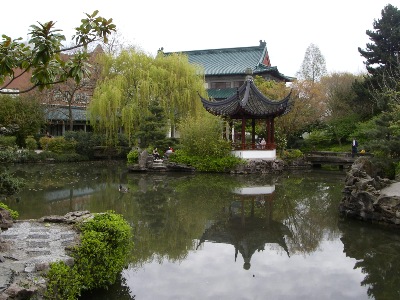 Vancouver's Dr. Sun Yat-Sen Classical Chinese Garden, takes advantage of the garden park, next door; to expand the view and further afield, the Chinese Cultural Centre.

Near or Afar - Framed or Open...

Chinese jiejing (借景) "borrow / lend scenery".

According to the 1635 CE Chinese garden manual Yuanye (園冶), there are four categories :

1. Yuanjie (遠借) " distant borrowing ", e.g., mountains, forests, rivers, fields & lakes.

2. Linjie (隣借) " adjacent borrowing ", e.g., neighbouring buildings and features.

3. Yangjie (仰借) "upward borrowing", e.g., clouds, moon & stars.

4. Fujie (俯借) "downward borrowing", e.g., rocks & ponds.

So many the views for scenery...

and that is before one gets into the realm of in-position, in-motion or seasonal viewing;

be that abbreviated, background, borrowed, distant, enframed, front, illusory, leaking through, miniature, nearby, obstructive, opposite, or space;

so let us keep it simple here.