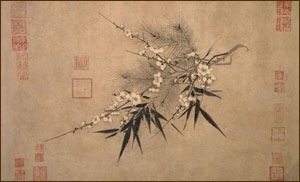 Pine, Bamboo and Winter Plum.

Together they symbolize longevity, perseverance, and integrity being the virtues of the ideal Chinese Garden Scholar and also the three main religions of China - Buddhism, Daoism & Confucianism.

Please visit the Portland Classical Chinese Garden, through LINKAGE: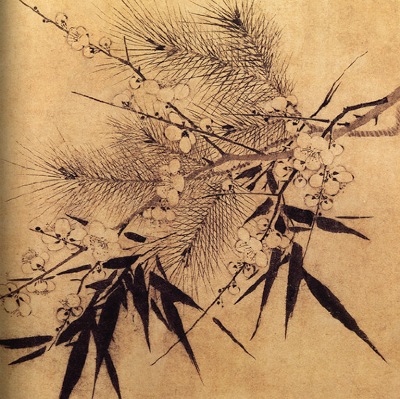 Please visit through CDBaby, LINKAGE:

Click on the " Three Friends of Winter," fan painting below.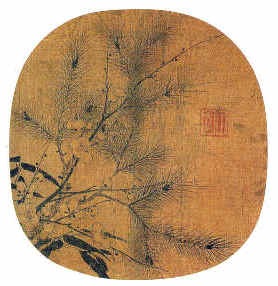 Tim Stevens Trio - Jazz pianist - improvisations of a Chinese painting...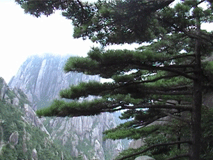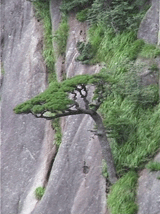 Symbol of longevity and prosperity, for it is an evergreen tree.

It is also the symbol of friends being faithful in adversity.

Please visit Pinetum.org, through the gallery of Adrien Golinelli, LINKAGE:

Please visit arts.cultural-china.com, through LINKAGE: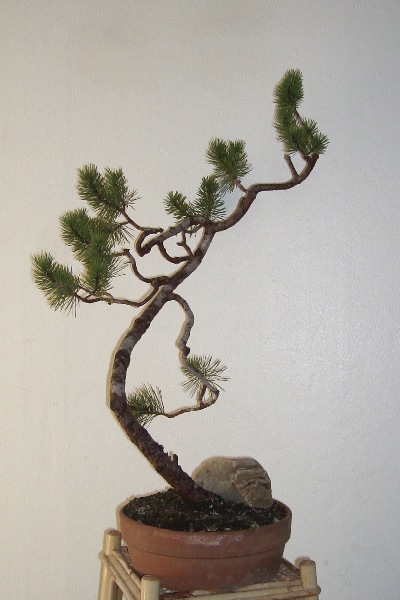 Miniature or fully grown; pines surviving well up mountain slopes are going to show signs of their endurance.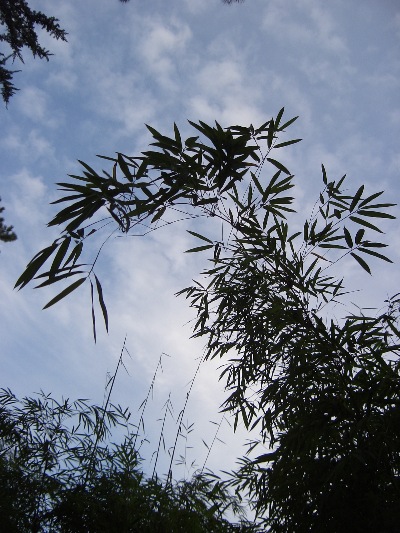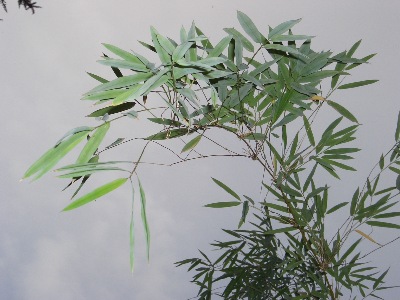 Emblem of longevity due to its durability, ability to withstand hard weather and evergreen qualities.

Confucian symbol of eternal friendship.

Bamboo leafs droop because its "inside" (heart) is empty, thus also a symbol of the virtue of modesty.

When the wind blows the bamboo bends " in laughter, " a symbol of flexibility.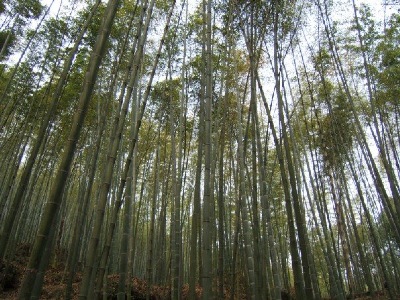 Bamboo in the wild - " da zhu hai," [ Sea of Bamboo ]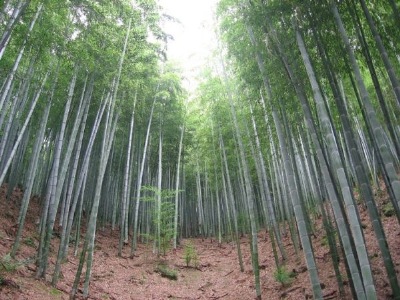 Bamboo in the tamed world of mankind.......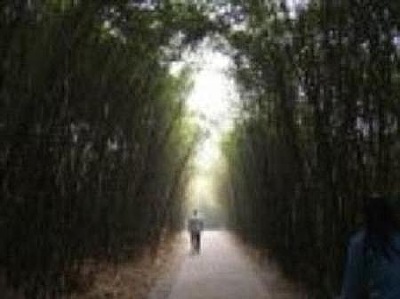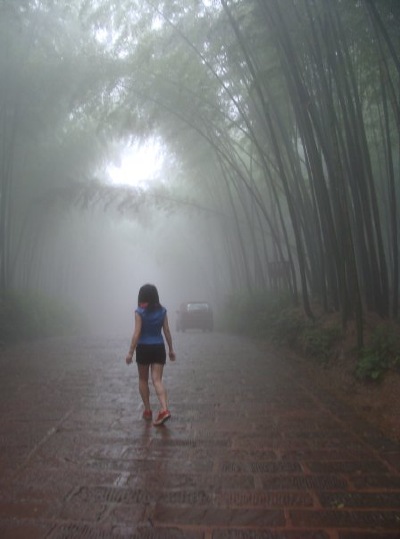 Bamboo in captivity.....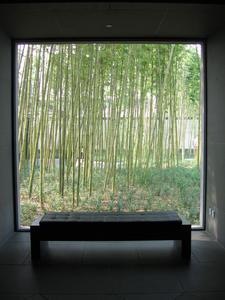 Please visit Noa & Amir, through Travelblog.org, LINKAGE:

" Crouching Tiger hidden dragon," the Bamboo forest.

" Suzhou Traditional Chinese Gardens - museum."

Please visit Chinadaily.com.cn, through LINKAGE:

Bamboo mountains sea and shoots - Anji

Please visit Changzhou Shi Te Zhong Zhu Fanyu Chang, through LINKAGE:

Changzhou special bamboo breeding fields

Please visit En.wikipedia.org, through LINKAGE:

Please visit " The Chinese Garden of the Montreal Botanical Garden," through LINKAGE:

Please visit Bamboogarden.com, through LINKAGE:

Moso - Portland's Chinese Garden of Awakening Orchids.

Please visit Asiasociety.org, through LINKAGE:

Seven Sages of The Bamboo Grove

Videos 1 - 5 " Seven Intellectuals in Bamboo Forest."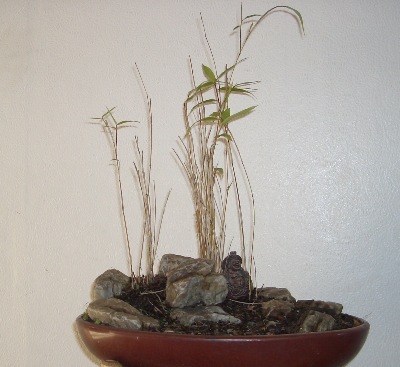 It's winter and scant may be the leaves; yet longevity is not in question.

Please visit Gio.gov.tw, through LINKAGE:

Please visit Chinabamboogarden.com, through LINKAGE: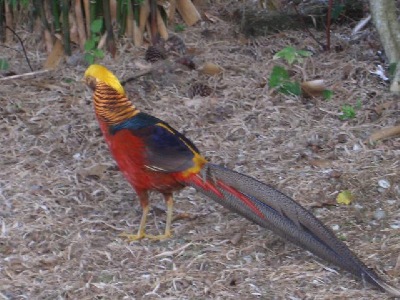 If we forage - it may not just be humans, who are the only visitors, around this plant.



Symbol of Winter.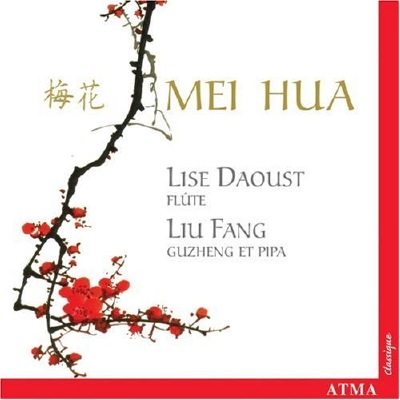 This CD is available directly from:

Ms Liu Fang at liufangmusic.net and / or from

Mr. Lise Daoust at classicsonline.com

Emblem of beauty, purity and longevity, for it is believed that Laozi was born under its branches.

The " plum " Prunus salicina - referred to in Chinese characters;李 (pinyin: li); or 中国李 (pinyin: Zhōngguó li, lit. " Chinese plum " ) and winter plum in Chinese art is botanical Prunus mume or mei and more closely related to the Apricot than the Plum.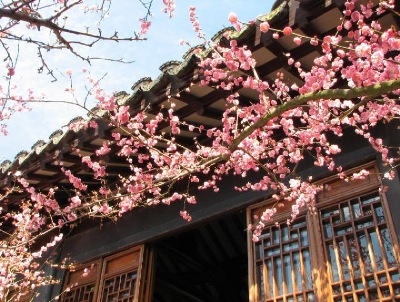 Alternatively méi or méizi, from the Chinese name, which is usually seen in the context of Chinese art and cuisine.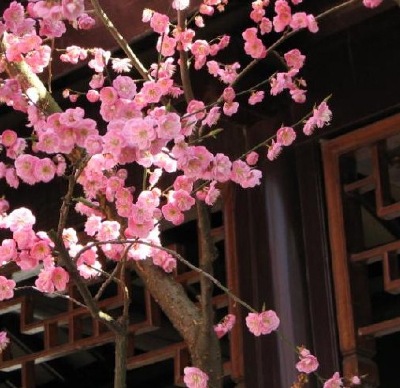 Please visit CRIEnglish.com, through LINKAGE: Plum Rains [ Mei Yu ]

Please visit arts.cultural-china.com, through LINKAGE:

Viewing Plum Blossoms by Midnight and then

Please visit Orientaltravel.co.uk, through LINKAGE:


Whether, digitised from reality....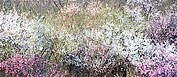 Distanced to real.....


Framing other nature....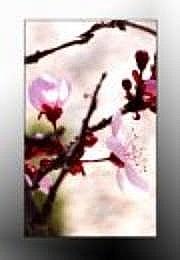 Framed in nature...


Back-dropped by architecture.....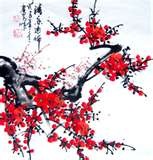 Inspiring paintings and / or poetry....

And / Or ... Macro-lifted, in it's singular, delicate and pastel petal hues...