" Now, however, there remain faith, hope, love, these three;

but the greatest of these is love."


Inspired words, scribed in the first century Common Era....



Please visit szzzy.cn, through LINKAGE: Ou Yuan Gardens

Yes, ' Ou ' means, a couple - husband and wife.


Please visit China Culture for an explanation of the origin & heritage of " Love in a Chinese Garden," through LINKAGE:

China's greatest love story...

So, you can see, that from " The Story of Yingying," by Yuan Shen of the Tang Dynasty;

came " The Romance of the Western Chamber."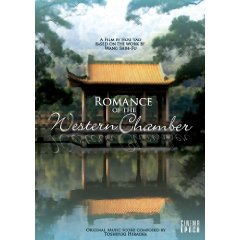 This is available in book or DVD format, from the likes of Amazon.com & Cduniverse.com

And, from this was transliterated....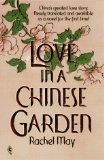 This book written by Ms Rachel May, published in 1997 by Harlequin Books, is available through the likes of Amazon.com.

Please visit Author Lisa See, through LINKAGE:

Anyone who has made it to here in this Chinesegardenscene Web site, will, we are sure have now developed and found......


Please enjoy the following FLASH animation through Hustonline.net LINKAGE: