Picture this in a Chinese garden ?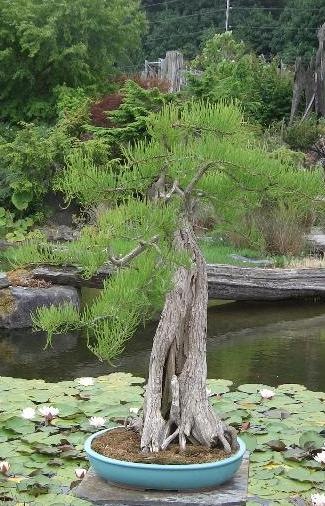 Yet not; it is actually in elandan gardens.

Elandan Gardens is the preservation, location of Mr. Dan Robinson.

Please visit them, through LINKAGE: elandangardens

It is located near Bremerton, in the Puget Sound, Washington State, United States of America.

Here, Dan has; with great care and expertise - brought home some " time frozen " illustrations of the nature that survives us.

I would label these ancient trees, that Dan has privileged us all, who visit, to see -

" miniature tree landscapes of nature - shumu penjing - au naturale."

Dan, calls them something else and that is his right of ownership.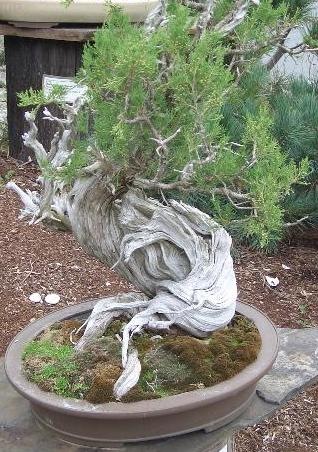 Saved from Drummond in Montana in 1990.

Focus here, on the aged appearance of the trunk...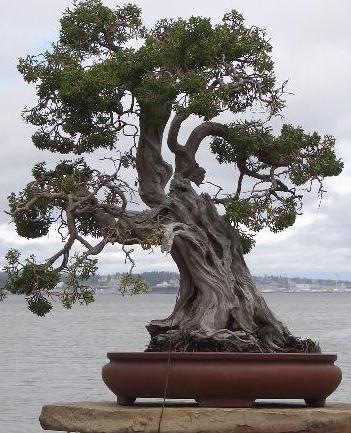 Dan collected this venerable specimen near ' Cisco Grove ' in California, in 1968.

Okay, it's had a foliage graft in 1970, but don't we all deserve a bit of a make-over in our old age ?

Focus your attention, again on the trunk...

and for our last minimalist illustration of the magnificence of Dan's elandan gardens;

try to capture for yourself, the vision of the reptiles, that once freely roamed planet earth in it's nature; yet no more !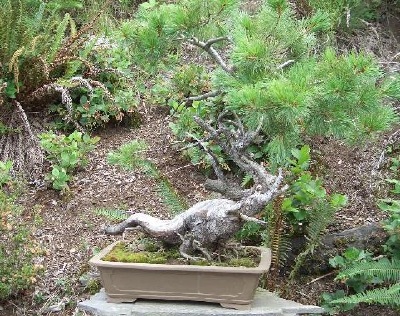 Collected in the Siskiyou Mountains of Northern California, in 1995 by Frank Heidt and donated to elandan gardens.